Introduction
Service Times
Speakers

Primary Speaker:
Kevin Keenan



Group
Reformed Baptist
Attendance

| | |
| --- | --- |
| | 1-100 |

Bible Version
KJV
Type
Church
Total Sermons
242
Live Webcast
Live H.264 Video + Mobile + TV
Member Since
October 2006

10/24/2014
Noah

Noah's name means safety, rest. This is pointing to Christ in whom we would find rest in the Cross -through His death. Noah made a Ark for salvation from wrath of God, as he was told to.The floods came and they who had faith were safe in the Ark.Toda..


10/27/2014
Never say this to a person who does worry....Dont worry about it...

The problem with a person who worries is that they worry - that's their problem. If they did not worry they would not have this problem, says D M Lloyd-Jones. So he said, do not say to them don't worry. If they could stop they would not be worried. T..


1/19/2015
All things for good!?Romans chapter 8.Even deep sorrow!

5/24/2015
The Good Shepherd - part 1

6/3/2015
Who should we see is on the Throne? The answer may surprise you. Rev. Ch7 v 9-10

1/8/2016
Fear Not, says the Angel . Luke2 v10.
More Ministries..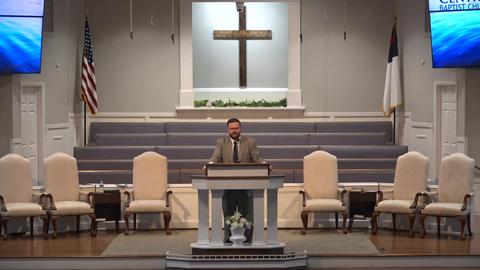 Ocala, FL
Central Baptist Church
Rev. Colin Mercer
Magherafelt Free...
Dr. Sacha Walicord
Why the Law


Trinity United Reformed Church
Sunday Service