Phil Schlamp | La Crete, Alberta, Canada

| | |
| --- | --- |
| | |
Live Stream
April 29, 2020 19:23PM
Reminder livestream will start at 7:30pm tonight, Pastor Phil will be reading from the book Abandoned to Christ by L.E. Maxwell.
Church Service
April 24, 2020 23:4PM
Watching Church Online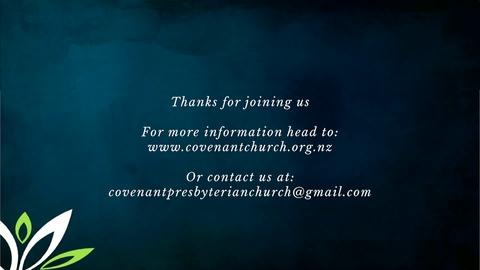 Auckland, New Zealand
Covenant Presbyterian Church
Mark S. Wisniewski
Samuel Juzgado


1 Samuel 2022 - Spanish
Iglesia Nueva Obra en...