| | |
| --- | --- |
| Don Green | Cincinnati, Ohio | |



The Truth Pulpit

The Truth Pulpit features the dynamic Bible teaching of Don Green, founding pastor of Truth Community Church in Cincinnati, Ohio. In this 26-minute daily broadcast, Don explains Scripture with clarity, conviction and compassion so that listeners not only understand God's Word, but are also...



Truth Community Church on YouTube

Truth Community Church is a group of believers who are committed to clear, uncompromising Bible exposition and the proclamation of the gospel. If you live in the Northern Kentucky/Cincinnati area or are just passing through, we would love to welcome you to one of our Sunday morning or midweek...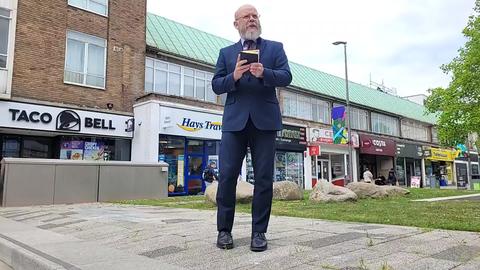 Hertfordshire, England
Bethel Reformed Baptist Church
Ken Ham
Answers in Genesis...
Andrew Wilson
Do Not Worry


Sermon on the Mount
Biblical Restoration