No upcoming events found.
Click the 'new event' link above.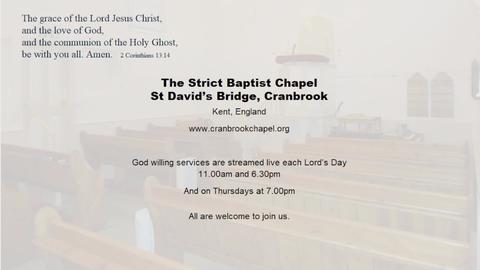 Cranbrook, Kent, England
St David's Bridge Strict Baptist Chapel
Dr. James M. Phillips
Resting In Faith


Dr. Jim on Mission Field
Discover The Word With Dr...

Mark S. Wisniewski
Samuel Juzgado


1 Samuel 2022 - Spanish
Iglesia Nueva Obra en...