Breaking News
All | United Prayer | SA Center | SA Newsroom
Phil Robertson delivers prayer at NASCAR race, urges Americans to 'put Jesus-man in the White House'
"Duck Dynasty" patriarch Phil Robertson delivered the invocation during the NASCAR circuit pre-race ceremony held at the Texas Motor Speedway over the weekend, and he prayed that America will eventually "put a Jesus-man in the White House."

"All right Texas, we got here via Bibles and guns, I'm fixing to pray to the One who made that possible," he prayed, according to Sporting News. "Father, thank you for founding our nation. I pray Father that we don't forget who brought us — You. Our faith in the blood of Jesus and His resurrection. Help us Father to get back to that."

Robertson also prayed for the men and women from the U.S. military, saying that they are "the reason we are still here." The outspoken Christian hopes that America will learn to repent, do what is right, and love God as well as love each other. ...
| | | |
| --- | --- | --- |
| · Page 1 · Found: 52 user comment(s) | | |
System Notice

SermonAudio.com

This forum thread has been closed by SermonAudio.
No further comments are permitted for this news item.
4/17/16 8:01 PM

| | | | | |
| --- | --- | --- | --- | --- |
| Jeremy Desrochers | | MA | | | |
4/16/16 2:13 PM

| | | | | |
| --- | --- | --- | --- | --- |
| Avuncular hirsute curmudgeon | | Kibbutz | | | |
4/16/16 12:58 PM

| | | | | |
| --- | --- | --- | --- | --- |
| Avuncular hirsute curmudgeon | | Quotidian | | | |
4/16/16 11:34 AM

| | | | | |
| --- | --- | --- | --- | --- |
| Avuncular hirsute curmudgeon | | Cruisin | | | |
4/16/16 11:00 AM

| | | | | |
| --- | --- | --- | --- | --- |
| s c | | Oh | | | |
4/14/16 2:46 PM

| | | | | |
| --- | --- | --- | --- | --- |
| Ked | | USA | | | |
4/14/16 10:21 AM

| | | | | |
| --- | --- | --- | --- | --- |
| Christopher000 | | Rhode Island | | | |
4/14/16 9:33 AM

| | | | | |
| --- | --- | --- | --- | --- |
| Mr b | | Long Island ny | | | |
4/14/16 8:23 AM

| | | | | |
| --- | --- | --- | --- | --- |
| referendum time | | nonCompliance | | | |
4/14/16 6:35 AM

| | | | | |
| --- | --- | --- | --- | --- |
| Christopher000 | | Rhode Island | | | |
4/13/16 10:30 PM

| | | | | |
| --- | --- | --- | --- | --- |
| Mr b | | Long Island. Ny | | | |
4/13/16 10:29 PM

| | | | | |
| --- | --- | --- | --- | --- |
| Mr b | | Long Island ny | | | |
4/13/16 10:26 PM

| | | | | |
| --- | --- | --- | --- | --- |
| Mr b | | Long Island ny | | | |
4/13/16 6:18 PM

| | | | | |
| --- | --- | --- | --- | --- |
| Dogs lie around | | Panting | | | |
4/13/16 6:15 PM

| | | | | |
| --- | --- | --- | --- | --- |
| Christopher000 | | Rhode Island | | | |
| | |
| --- | --- |
| There are a total of 52 user comments displayed | |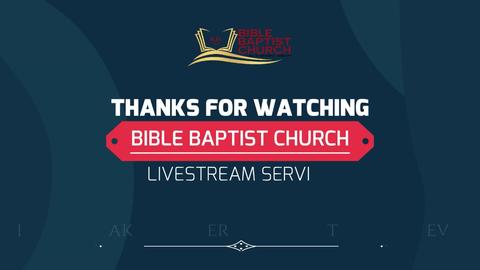 Davao City, Philippines
Bible Baptist Church Davao
Clarence Sexton
Temple Baptist Church