Breaking News
All | United Prayer | SA Center | SA Newsroom
Carson Endorses Donald Trump, Praises His 'Guts' And 'Energy'
Ben Carson, the former pediatric neurosurgeon who dropped out of the Republican presidential race last week, endorsed Donald Trump on Friday, praising his "guts" and "energy."

"There are two different Donald Trumps," Carson said at the billionaire's Mar-a-Lago resort in Palm Beach, Florida. "There's the one you see on the stage and there's the one who is very cerebral, sits there and considers things very carefully. You can have a very good conversation with him. That's the Donald Trump that you're going to start seeing more and more of."

Trump agreed with that assessment. ...
| | | |
| --- | --- | --- |
| · Page 1 · Found: 130 user comment(s) | | |
System Notice

SermonAudio.com

This forum thread has been closed by SermonAudio.
No further comments are permitted for this news item.
3/18/16 2:11 AM

| | | | | |
| --- | --- | --- | --- | --- |
| Dave | | oz | | | |
3/17/16 1:12 PM

| | | | | |
| --- | --- | --- | --- | --- |
| TMC | | Midwest | | | |
3/17/16 1:12 PM

| | | | | |
| --- | --- | --- | --- | --- |
| TMC | | Midwest | | | |
3/17/16 7:12 AM

| | | | | |
| --- | --- | --- | --- | --- |
| Christopher000 | | Rhode Island | | | |
3/16/16 10:05 PM

| | | | | |
| --- | --- | --- | --- | --- |
| Unprofitable Servant | | TN | | | |
3/16/16 2:26 PM

| | | | | |
| --- | --- | --- | --- | --- |
| TMC | | Midwest | | | |
3/16/16 2:15 PM

| | | | | |
| --- | --- | --- | --- | --- |
| TMC | | Midwest | | | |
3/16/16 2:01 PM

| | | | |
| --- | --- | --- | --- |
| GeffI'm begining to feel left out! :). I don't have any relations on here! :D | | | |
3/16/16 11:03 AM

| | | | | |
| --- | --- | --- | --- | --- |
| TMC | | Midwest | | | |
3/16/16 11:02 AM

| | | | | |
| --- | --- | --- | --- | --- |
| TMC | | Midwest | | | |
3/16/16 10:56 AM

| | | | | |
| --- | --- | --- | --- | --- |
| Mike | | New York | | | |
3/16/16 6:56 AM

| | | | | |
| --- | --- | --- | --- | --- |
| Christopher000 | | Rhode Island | | | |
3/16/16 12:35 AM

| | | | |
| --- | --- | --- | --- |
| TrueHolyBibleChristianCatholic | | | |
3/15/16 10:16 PM

| | | | | |
| --- | --- | --- | --- | --- |
| Shane | | Socal | | | |
3/15/16 10:15 PM

| | | | | |
| --- | --- | --- | --- | --- |
| Shane | | Socal | | | |
| | |
| --- | --- |
| There are a total of 130 user comments displayed | |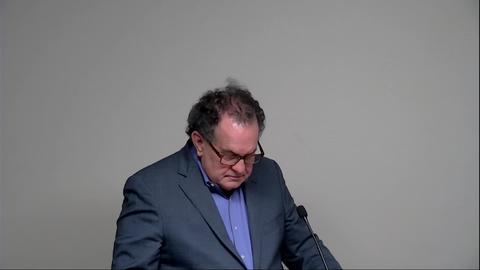 Shreveport, LA
Shreveport Grace Church