Breaking News
All | The Vault | United Prayer | SA Newsroom
Vatican sceptical about close encounters of the third kind
The recent discovery of an Earth twin has boosted chances there is intelligent life on other planets. But while Pope Francis's telescope scans the starlit skies, the Vatican is sceptical of ever meeting Mr. Spock.

On a leafy hilltop near the papal summer home of Castel Gandolfo sits the Vatican's Observatory, one of the oldest astronomical research institutions in the world, where planetary scientists mix the study of meteorites and the Big Bang theory with theology.

Boasting a prestigious research centre at the University of Arizona in the United States, the institute has never shied away from asking whether there could be life on other planets and is thrilled with the discovery of an "Earth 2.0". ...
| | | |
| --- | --- | --- |
| · Page 1 · Found: 48 user comment(s) | | |
System Notice

SermonAudio.com

This forum thread has been closed by SermonAudio.
No further comments are permitted for this news item.
8/6/15 8:46 AM

| | | | | |
| --- | --- | --- | --- | --- |
| Christopher000 | | Rhode Island | | | |
8/6/15 8:43 AM

| | | | | |
| --- | --- | --- | --- | --- |
| John Yurich USA | | USA | | | |
8/4/15 7:30 AM

| | | | | |
| --- | --- | --- | --- | --- |
| Mike | | New York | | | |
| | |
| --- | --- |
| 8/3/15 9:52 PM | |
| | |
8/3/15 9:56 AM

| | | | | |
| --- | --- | --- | --- | --- |
| Unprofitale Servant | | Georgia | | | |
8/3/15 9:28 AM

| | | | |
| --- | --- | --- | --- |
| put your thinking cap on | | | |
8/3/15 7:11 AM

| | | | | |
| --- | --- | --- | --- | --- |
| Christopher000 | | Rhode Island | | | |
8/2/15 2:22 PM

| | | | | |
| --- | --- | --- | --- | --- |
| Get Real | | Wisconsin | | | |
8/2/15 1:58 PM

| | | | | |
| --- | --- | --- | --- | --- |
| Confused | | SA | | | |
8/2/15 10:27 AM

| | | | | |
| --- | --- | --- | --- | --- |
| Get Real | | Wisconsin | | | |
8/2/15 7:32 AM

| | | | | |
| --- | --- | --- | --- | --- |
| Christopher000 | | Rhode Island | | | |
8/2/15 7:08 AM

| | | | | |
| --- | --- | --- | --- | --- |
| Christopher000 | | Rhode Island | | | |
8/2/15 7:07 AM

| | | | | |
| --- | --- | --- | --- | --- |
| Christopher000 | | Rhode Island | | | |
8/1/15 9:33 PM

| | | | |
| --- | --- | --- | --- |
| if you do the crime | | | |
8/1/15 8:05 PM

| | | | | |
| --- | --- | --- | --- | --- |
| Christian | | Kingdom of GOD | | | |
8/1/15 7:53 PM

| | | | | |
| --- | --- | --- | --- | --- |
| Anti Believer | | City of Hypocrites | | | |
| | |
| --- | --- |
| There are a total of 48 user comments displayed | |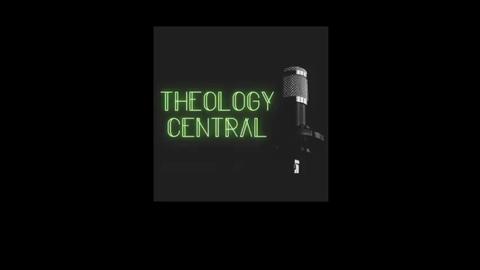 Ovalo, TX
Theology Central
Dr. Sacha Walicord
Why the Law


Trinity United Reformed Church
Sunday Service