Our History

8/15/2008 | Size: 69k | Views: 980+

Fairhaven Baptist Church ...was founded in October of 1970 by Pastor Roger Voegtlin with 14 people attending the first service. After struggling through the...



A Church Business Meeting

Pastor Steve Damron11/26/2013 | Size: 29k | Views: 40+

We covenanted together as a church to believe a certain way. All of us who are members have agreed to this covenant, but I thought it would be fitting at the...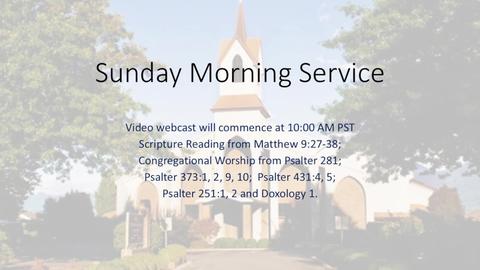 Chilliwack, British Columbia, Canada
Bethel Netherlands Reformed Congregation